When Roger Sutherland established Sutherland Title Company back in 1990, his vision was grand. He not only created one of the most successful title companies in the State of Utah to this day, he also established a fantastic idea…
…Friendship Through Business.
With his never ending wit and profound humor he came up with the best, funniest and most truthful marketing flyers about the title insurance industry ever created.
Just click any of the following. We hope you enjoy them as much as we do!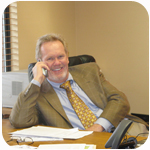 Roger A. Sutherland ~ 1948-2009